I haven't blogged in awhile because since the last time I did things have been a tad chaotic for the fam, both in our lives and in the world as we know it, and I just have not been in the mood. But y'all. (raising praise hands up and closing eyes) WE MOVED INTO OUR HOUSE TODAY!!! I want to cry and jump around and kiss the foundation of our new home. I can't believe the time has finally come. So before we get too settled, I'd to take a moment and do some reflecting on the last few months. We'll call it "Tales a Freaking PCS". I shall tell this story in words, pictures and the occasional gif.
This has probably been the most trying move for our little family yet, although it is possible that I have just blocked the painful parts of the last moves out of my mind–kind of like childbirth. I don't know. But it has definitely challenged my patience and sanity on multiple occasions (just ask my husband). I'm a bit ashamed to admit that because we've moved to two foreign countries on two different continents along with two states already. Honestly, I feel like I should be over in the corner somewhere drinking tea with my pinky up when talking about this go-round. But this is real life, and no matter how many times we trek to a new place, there will always be challenges.
We began living in temporary lodging in Germany in early December. We flew out of Germany around the 20th and spent a wonderful Christmas vacation with our families, which we are SO grateful for! It's been 5 years since we've been able to do that, so it was absolute heaven to have everyone together again. The kids got to see their cousins and make some wonderful memories that they will hold onto forever. We rang in the new year and on January 4th said a tearful goodbye before setting out on our new adventure to sunny California!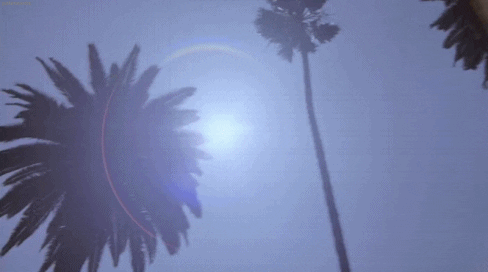 But it wasn't sunny. Right as our plane hit the pavement the heavens opened and the rain poured down for a solid two weeks. In CAL-I-FOR-N-IA. I thought we'd fly into sunshine and palm trees and Beach Boys playing in the background. Instead, Germany's dreary winter weather apparently attached itself to our hips and we drug it into Cali. (And it rained SO much that in February one of the emergency spillways of the Oroville Dam [largest dam in the US] was threatening to collapse, which led to almost 200K people evacuating in the areas around the base. But that's a whole other story!)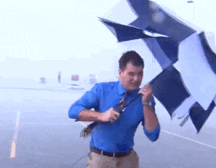 When I told people we were moving to California, their minds immediately went to palm trees, sandy beaches and surfer dudes, but this is northern CA, y'all. It is country. It's cows grazing on the base and miles upon miles upon miles of open plains and flocks of wild turkeys walking around the school grounds. The first drive into the base we truly had this look on our faces like "this cannot be right". The base is so sparse and spread out that you can be driving for about 10 minutes at 45 mph and not hit a gate! It's slow, chill and uncrowded, a complete 180 from the hustle and bustle of Ramstein. We hear coyotes while laying in bed at night. Rattle snakes get pretty bad out here in the summers. A friend of mine even found a bear on her porch once (but I was told that is rare). It is almost like being out in the wide open spaces of Texas again, except exchange palm trees with mesquites and forget the accent (and the bears). Besides the wild creatures and sparseness we really are starting to fall head over heels for it here. The community is tight-knit. People barbeque every weekend in their driveways. It's got a different vibe than anywhere else we've been.
Despite the deluge those first few weeks, we did manage to get out to look at some houses, but there just wasn't much available. Those we did find were either too far of a drive, in a not-so-great part of town, or just a bit too pricey for us. Thankfully, we were offered a single-standing family home on base and excitedly agreed, but there was a catch: it wouldn't be ready for 2 months! Y'all. Y'ALL. I'd be lying if I said I didn't  die a little inside when I found out we'd be living out of bags for another 60 days. But 'this too shall pass' and all that crap, so on we went.
TLF has met our needs. It has a roof, electricity, and water. But it was also built in, like, 1912. Okay, okay, 1950, whatever. (No matter what my fingers choose to type in the next few paragraphs, we are thankful for it. Lots of big, fat, happy gratitude, y'all.) But.
Did you know that there are still TVs in the world that have to "warm up" after being turned on? Why don't you skip on over to Beale's TLF and I'll show 'em to you! Oh, and they have dishwashers, but you have to roll it over to the sink and hook it up to the faucet in the kitchen. I didn't try it because I was scared. I mean, look at the directions for this thing:
I've lived many-a-year with no dishwasher, so I think I'll pass, thank you very much.
The internet was in and out during the first half of our stay, which was frustrating. But then perspective slapped me upside the head and reminded me of back when hubs and I moved to Okinawa in 2006 and had to walk to the community center to get online, so I shut my mouth. I have to say that for this military spouse, social media is kind of like a lifeline to those that I can't physically be near. When I "like" my friend's photo or see a video of my niece's play at school and comment on it, it kind of makes me feel like I am still involved and participating in their lives without actually physically being there. When I share something on Instagram or Facebook, it is because I enjoy sharing with those I love and the conversation it sometimes instigates. Moving to a new place is lonely, y'all. The interaction that social media provides–even if it is on a computer screen–helps. It just does. And having loved ones do the same means more than they truly understand. It's just that "hey, I'm here and I'm thinking about you" that we need in that limbo state of transition.
So we were down to one car for half of our time in TLF. We bought a 2016 Prius right after we got here, but the car we shipped from Germany had a very long journey to take. It made its way to the port in LA at the end of January, so my husband flew down to get it. The port is located in Compton, which my husband said was…interesting. Apparently, when he was picking up the car the dude who was getting the car taken care of looked my husband straight in the eyes and said in the most serious of tones, "Go get your gas and then get the hell out of here". I did't know whether to laugh of be concerned! Needless to say, I'm glad the kids and I stayed home. Having two cars again was like pure heavenly bliss. The kids and I had been stuck in our building during the day for weeks while the hubs took the car to work, so having some freedom back was like: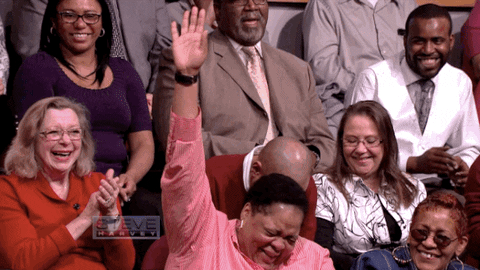 Around mid-February my husband traded his car in for a hybrid. So now we are 2 California hippies with 2 hybrids that homeschool. My parents are concerned.
Getting my youngest into school has been…an adventure? In Germany he was in a preschool program for kiddos with disabilities/developmental delays. I wasn't sure if they offered the same thing here, but after some digging I found one. When you move often you realize that things like this can become beyond frustrating, though, because if you transfer into a different school system they will more than likely want to reevaluate your child. So they are going to do that with my son, but there is a 60 day window to do it here, so that will put us at the end of school. His start date was pushed back twice, but he FINALLY started yesterday and had a great time! And you know how happy I was? When I went to pick him up from school I got rear-ended by some chick at a stop light and you know what? I didn't care because I was THAT happy! It wasn't bad and only made a small dent, but I could care less because my boy is happy and enjoys his new school. DAY MADE.
Along with school reevaluations, referrals for therapies may also have to be re-done when moving, especially coming from overseas. In Germany, my son had open referrals for both occupational therapy and speech and was being seen by both when we moved. But those were no longer valid once we landed in California because our insurance changed. So, to get our son back into therapy, we had to re-do the referrals, which meant getting a doctor's appointment. Of course, these are usually scheduled a week in advance. Once the referral is put in, it is another week or so of waiting. I waited another week and heard nothing. Finally got someone on the phone and was told our referrals were denied because they did not see an IEP in his file. So I resubmitted, which takes another week or two. Thankfully, I just found out that both referrals were approved, so I can get my son started with his therapies soon. He has now missed about 2.5 months of therapy AND school due to the move.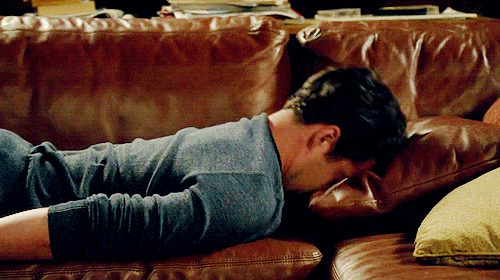 I homeschool my oldest kid, but California doesn't technically recognize "homeschooling". It does, however, recognize private schools, which is basically what you wind up calling your homeschooling. You can either go that route and sign an affidavit stating that is what you are doing, or you can do a hybrid public charter program, which is what we decided to do. And let me tell you, it's pretty darn awesome. Basically our charter has 3 options: taking classes at the actual school, doing half at home and half at the school or doing all classes at home. We chose the last option. We are allotted a specific amount of money per school year that we can use on curriculum and/or vendors that the charter has previously approved. Our charter has a library where parents can go check out curriculum from their huge assortment, actual books for the kiddos to read, games and manipulatives…it's amazing! So if we purchase curriculum using the money allotted to us it will go into the charter's library after being used unless it is consumable, which we get to keep. Since we are coming into the program late, we chose some of the vendors. So we are getting swim and piano lessons paid for by our charter program, which is SO helpful, I cannot even tell you! They will also pay for a couple of online programs like IXL and Acellus for us to use for a few subjects. We were assigned a supporting teacher who we meet with once a month. We give her work samples and keep a log of some of the stuff we do (nothing too detailed), and she helps us with anything we need to help support our son. As a parent of a child like my son, who is advanced in many subjects, it is an amazing option.
So that is the tale of our freaking PCS. It was long and frustrating at times, but we've learned some things and have counted our blessings over and over through the process. Today we finally moved into our new house. When that big beautiful truck drove up with those ugly as hell wooden crates on the back, my smile could not have gotten any wider.
It was a LONG day, and we are utterly EXHAUSTED but we have stuff in our house! It's a good day, y'all. A very good day!
I love happy endings.
---
---
You might also like
---